#VintaGymnastics – Olga Korbut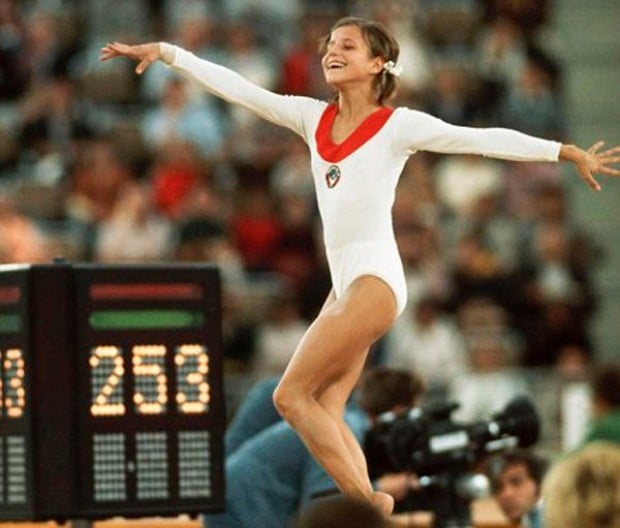 Everytime I think of Olga, I can't keep myself from smiling. Her routines were superb, done with such ease and cheerfulness, just a joy to watch.  Especially her uneven bars and beam routines are unique, including her own signature elements, the Korbut flip on both apparatus. If you wonder what is the Korbut flip on uneven bars, just watch the video and wait for the moment where your heart skips a beat. No wonder it was banned from gymnastics. The Korbut flip on beam can be seen at 1:17 and it is currently rated as a B element. She opened the door for other pixie gymnasts, smaller and younger and she "boldly went where no one had gone before".
P.S. Stay hungry, stay vintage!
Resources: Wikipedia and Youtube.
Roxana